What We Do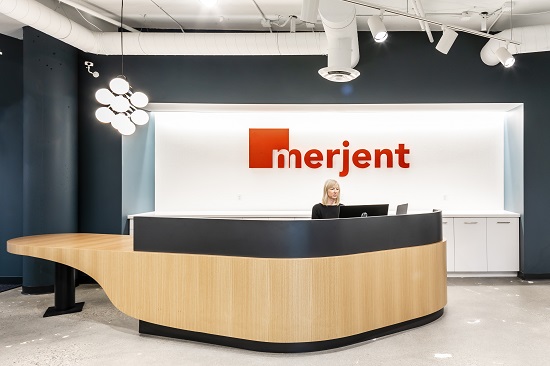 Our staff help propel clients' multi-million dollar projects from feasibility to operation.
If you are involved with the production, transmission, and distribution of energy; transportation; mining; or land development, Merjent's environmental and safety consulting professionals have the environmental permitting and regulatory compliance expertise needed to help your projects succeed, throughout the life of your assets. We have decades of experience working on thousands of miles of crude oil and natural gas pipelines and electric transmission projects, as well as hundreds of biofuels facilities and alternative energy generation projects.
We offer a depth and breadth of experience that is gained from decades supporting client projects located in diverse natural environments near both rural and urban communities across North America, while coordinating with multiple federal, state, and local agencies.
Below is a brief overview of our consulting services—from planning to asset closure. Please visit our sector pages for details on services offered to your industry: oil & gas, electric power, wind & solar energy, biofuels, and transportation.
planning & feasibility studies
Merjent can provide crucial environmental and cultural resources information to help you identify and select a successful route for linear facilities such as pipelines, powerlines, or roads, or in siting a new facility such as a compressor station or ethanol plant.
We will work with your engineering, land, construction, and legal staff to identify route and site alternatives, and provide detailed, comparative information for each alternative, including project impacts on environmental resources, permit requirements, permit timing, total environmental costs, and other environmental, land use, or community constraints that could affect a project's outcome.
permitting
Merjent staff is adept at balancing the needs of clients with the requirements of federal, state, and local agencies — from initial project construction, through operation and maintenance, to asset closure. We'll partner with you to identify and navigate agency requirements, perform the appropriate studies, manage and coordinate field survey crews, conduct the necessary regulatory consultations, obtain the required approvals and permits, and explore opportunities for grant funding or government assistance.
construction compliance
You can count on our construction compliance team to provide the consistency and focused attention to detail required for environmental inspection and third-party compliance monitoring.
Merjent maintains an extensive database of experienced environmental inspectors/monitors who are based across the nation to provide compliance-related services from pre-construction through restoration and post-construction monitoring. We also offer customized, but non-proprietary, reporting and data management systems that track construction activities and compliance.
Other services include the development of construction mitigation plans, training program development and implementation, stormwater and general construction inspections and audits, regulatory tracking, and restoration services that include integrated vegetation management. We also offer cultural resources, biological, and agricultural monitoring during construction. Merjent safety consultants offer site-specific safety plan development, as well as safety inspections and audits.
operational compliance
We maintain an experienced team of in-house experts to help your operating asset comply with environmental, health & safety, and security regulations. Merjent offers written plans, permitting applicability determinations, routine reporting services, water resource management, emission source test management, compliance assessments, safety audits, and training. We can also provide technology solutions that streamline your reporting and record-keeping processes and help maintain your compliance status.
Restoration Services
Merjent's experienced staff will develop a specific restoration plan that meets your site goals and complies with applicable regulatory conditions. Our team has successfully developed, implemented, and managed Integrated Vegetation Management (IVM) programs on 13,000+ miles of utility corridors. Merjent offers a variety of restoration and ecological services with specialized expertise to meet any project need.
asset closure
When it comes time to deactivate or decommission an asset, we are there to coordinate with agencies and partner with you to meet closure requirements and address environmental, health and safety, and community concerns.
field services and other support
Our in-house experts offer field services for biological resources, cultural resources, soils, and air quality. We also provide safety consulting, public outreach support, GIS services, and custom technology solutions.
Let's talk! We continue to grow our client base throughout North America and expand our services and staff to meet client needs, but we have retained a strong entrepreneurial spirit from our startup days. We welcome projects of any size, from routine operation and maintenance digs, compliance submittals, and employee training, to large-scale interstate construction and major facility projects.
Visit the Where We Are page for Merjent office locations and contacts to begin a discussion!
Photo by: Jessica Stoe Photography