Charitable Giving
Merjent offers employees volunteer time to be used during the workday, provides Corporate Matching Funds to help our team members support charities of their choosing, and encourages company-wide fund-raisers benefiting outstanding charities.
A History of Giving
Merjent has a generous team and an equally generous charitable giving program. Through that program we match individual donations to a wide range of community programs, food shelfs, animal shelters, and more. In the last 5 years alone, Merjent has matched almost $30,000 worth of donations.
Our passion for giving has led us to donate to a variety of charitable organizations. A summary of some of those charitable endeavors is provided below.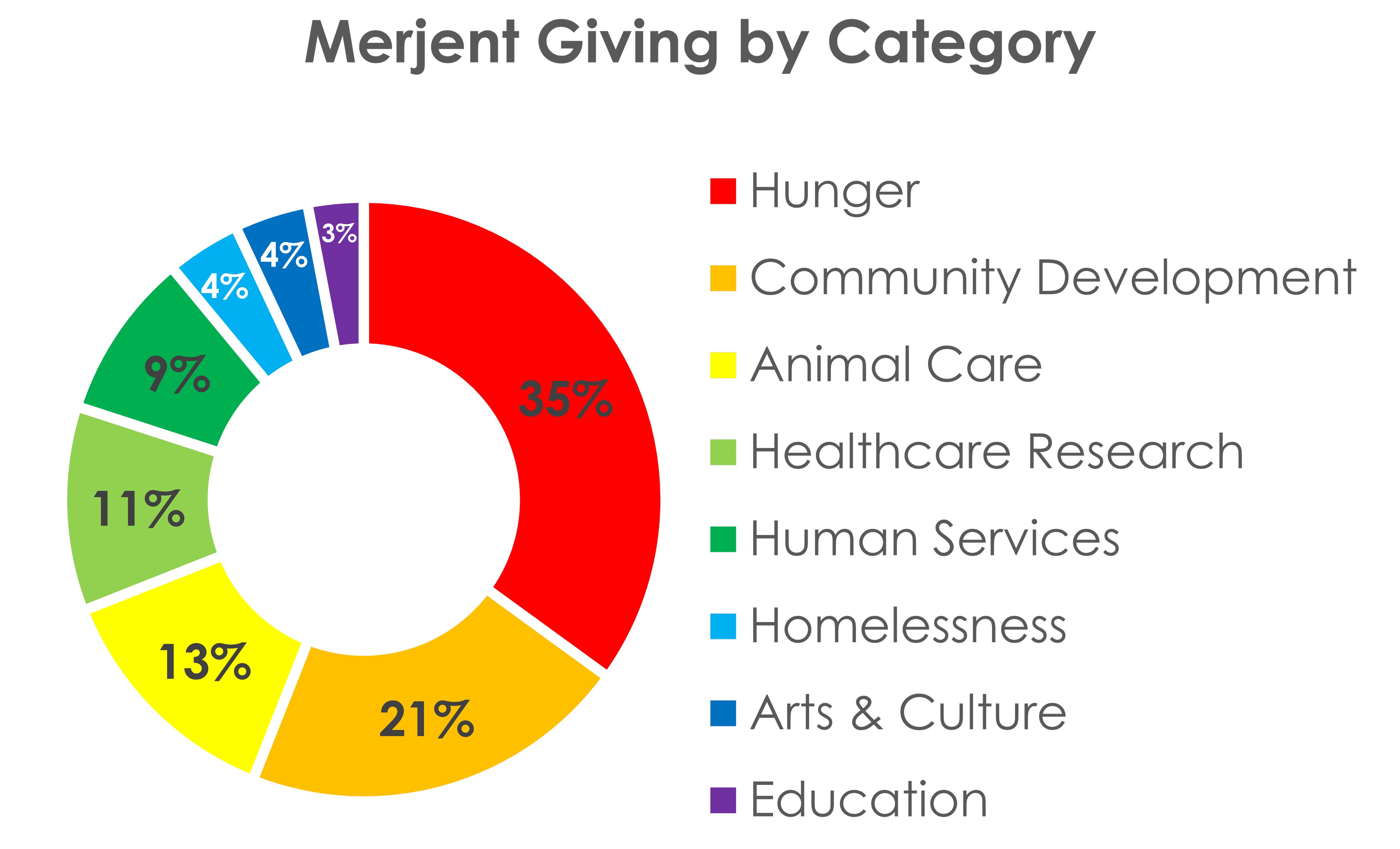 Event Highlights
Annual Fall Food & Fund Drive
Merjent hosts an annual Fall Food & Fund Drive to benefit Second Harvest Heartland. Our team maximizes the fun and the fundraising with friendly competition, games, and potlucks, all for a good cause. In just the last 5 years, Merjent team members have raised more than $20,000 worth of non-perishable food and funds for Second Harvest Heartland. That translates to about 54,000 meals for those in need.
Themed Potluck Lunches
Themed potluck lunches always hit the spot! Merjent employees donate to a charity and get an awesome lunch. In the photos shown here organizers did an outstanding job with a dead body potluck for Halloween and a Grinch themed potluck in December.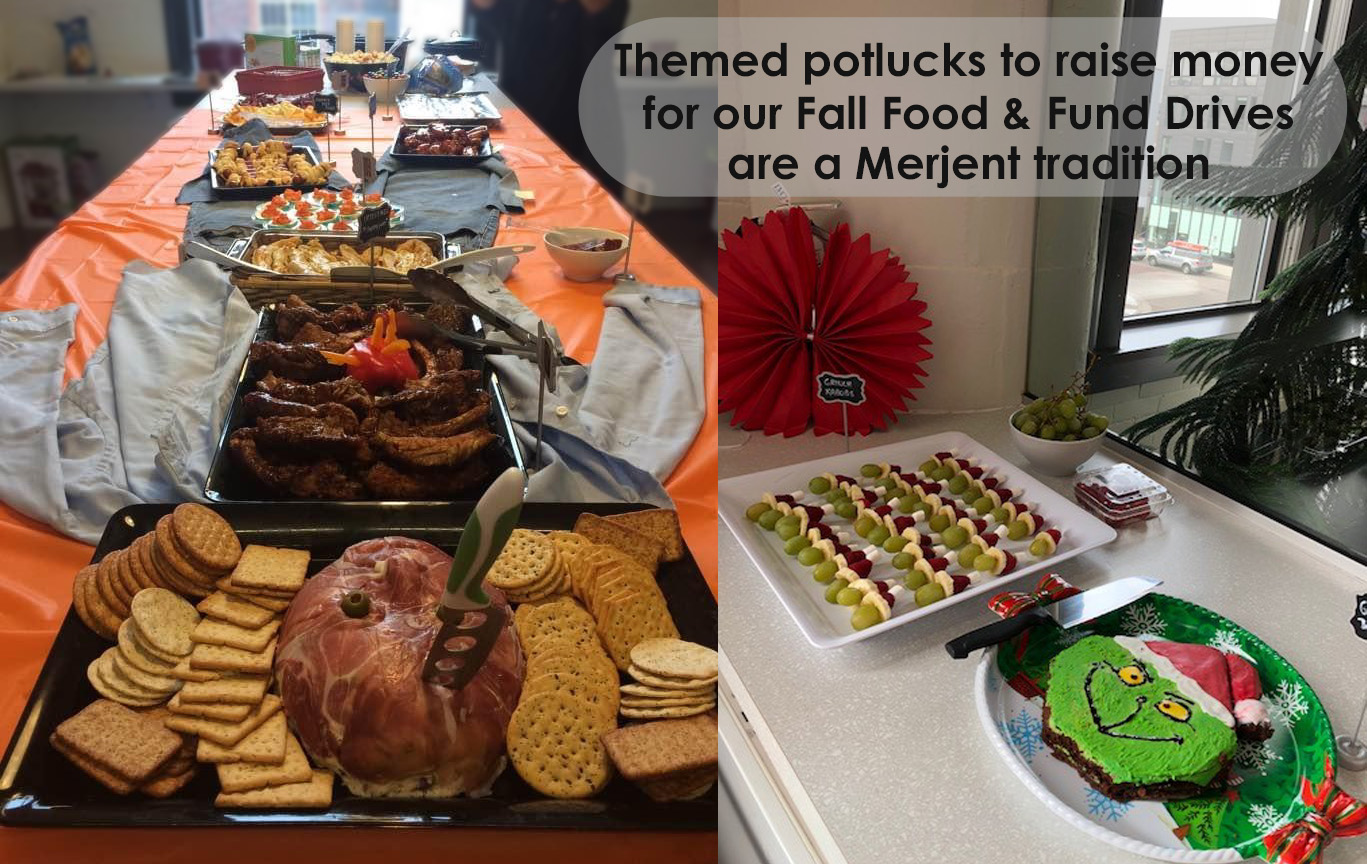 Volunteer Events
Merjent's charitable giving program actively encourages community participation and volunteerism. Every year Merjent employees volunteer over 100 hours in their local communities. Merjent sponsors group volunteer events with organizations like Open Arms of Minnesota, Great River Greening, and the Animal Humane Society, so that our whole team can pay it forward.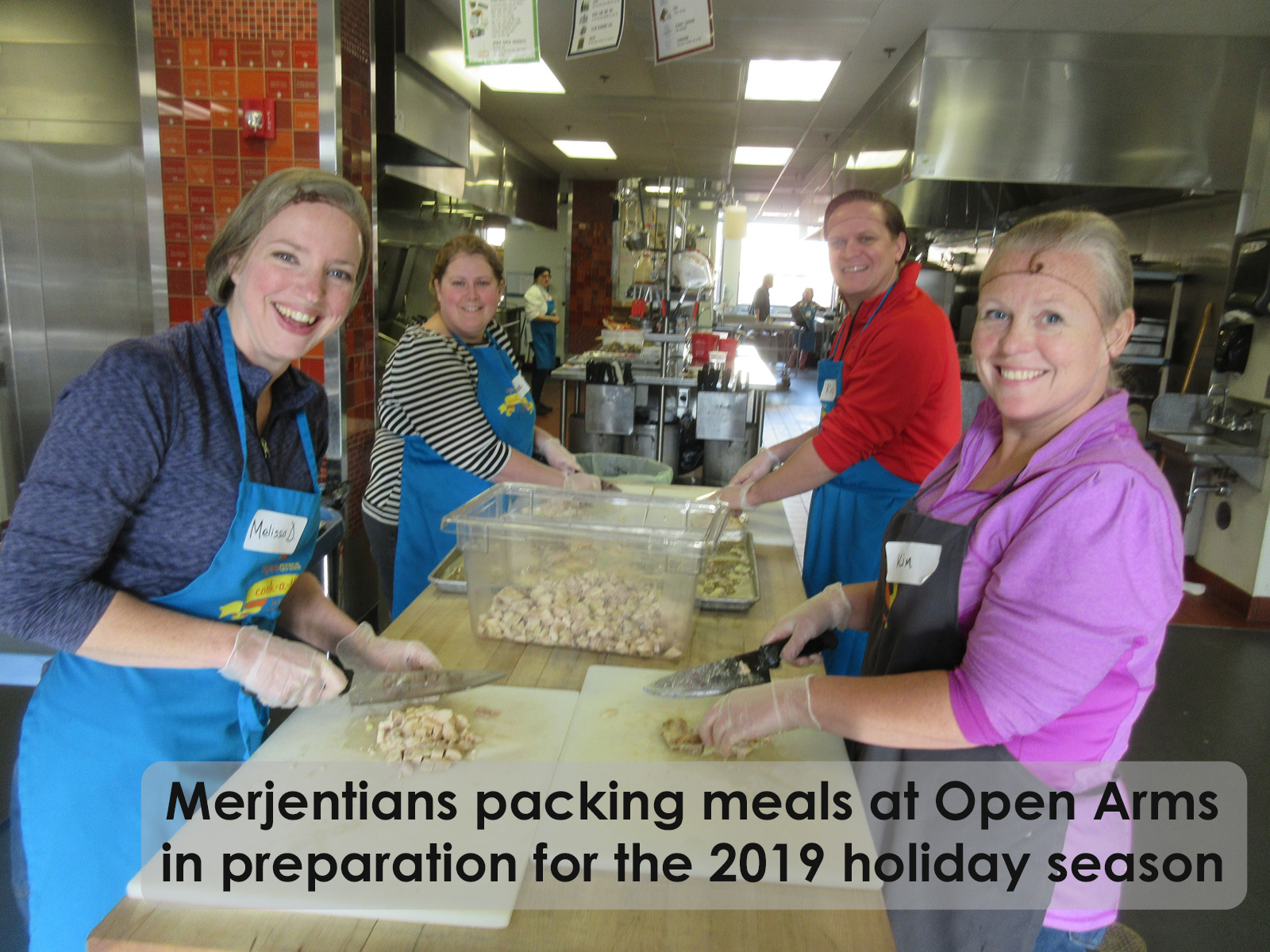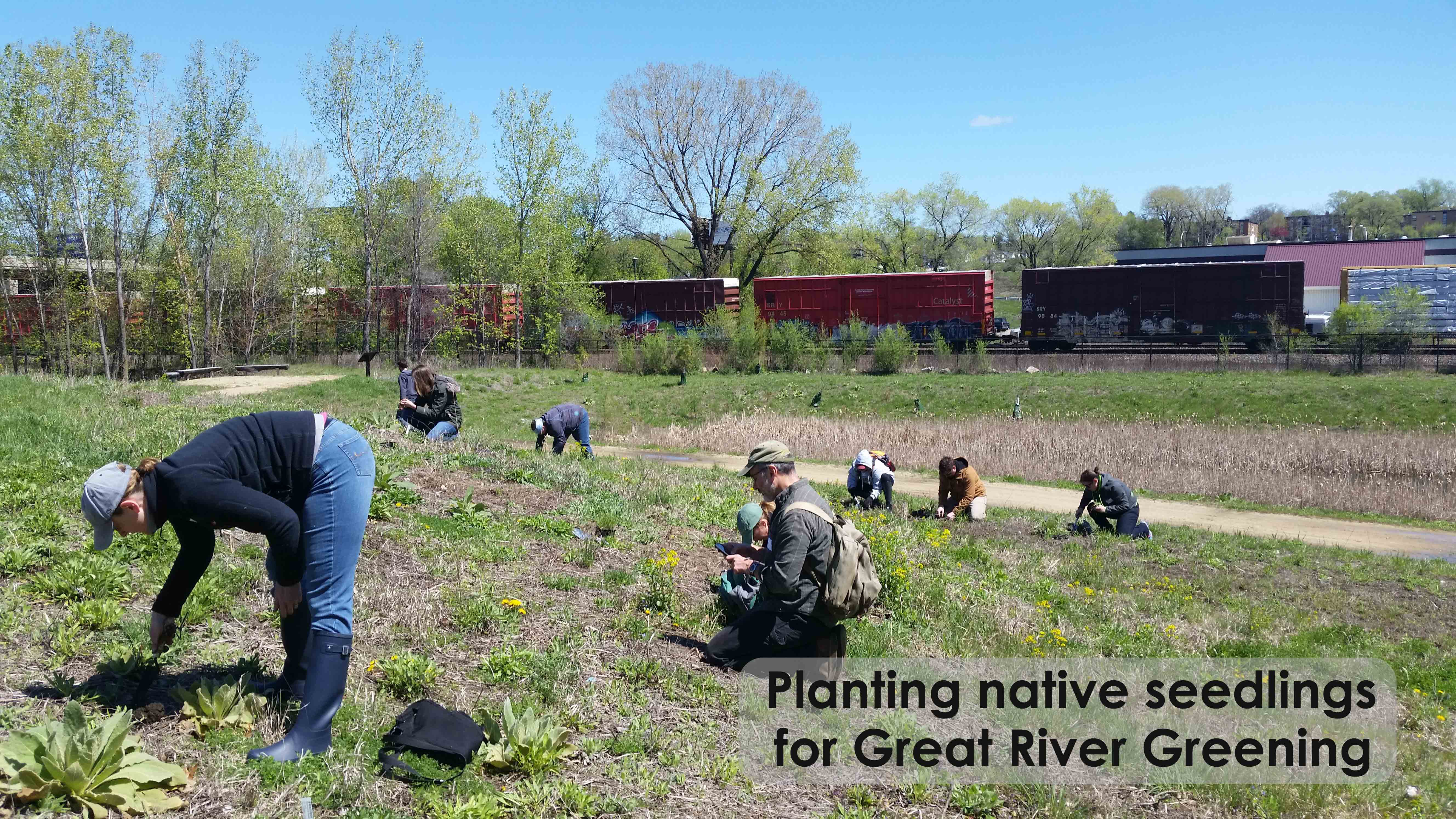 COVID/Social Distancing Update
COVID-19 continues to impact charities and the people they serve. They need our support now more than ever. Although there are fewer opportunities for in-person fundraising events, Merjent has had great success virtually.
Last year, our Virtual Food & Fund Drive raised $6,222 for Second Harvest Heartland from various online events.
We hosted virtual potlucks and a Halloween pet costume contest to support Open Arms of Minnesota.
Our Merjent team also organizes socially distanced outdoor volunteer events, working to improve forest habitat in support of the National Park Service and Mississippi Park Connection.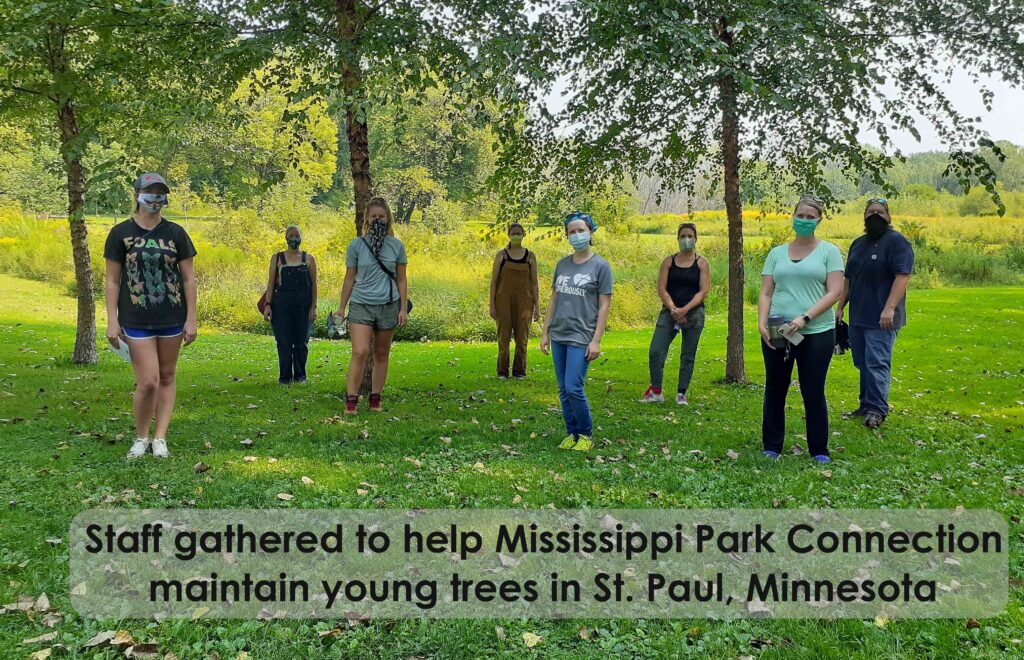 Minnesota Keystone Program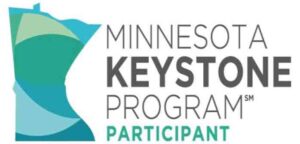 In 2021, Merjent was recognized by the Minnesota Keystone Program for donating at least 2 percent of our 2020 pre-tax earnings, including volunteer efforts, to charitable organizations. The Minnesota Keystone Program promotes corporate philanthropy and encourages charitable giving in the state. Learn more at the Minnesota Keystone Program site.
Merjent Foundation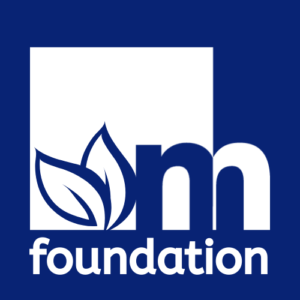 In 2018, Merjent helped a dedicated group of staff found the Merjent Foundation, an independent 501(c)3 organization dedicated to expanding our contributions to the community. Through the Foundation we are sponsoring two annual scholarships for students pursuing degrees in our fields of study.
Learn more at the Merjent Foundation site.